---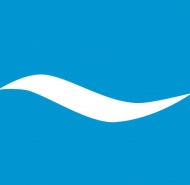 ---
About ESCAPADE SPORTS
Here at Escapade, we want to help athletes reach their full potential by providing them with the best gear available. The brands that we carry and the staff at our stores are all available to help you achieve your performance goals. Whether you are into rugby, triathlon, road or trail running, yoga, fitness, swimming, tennis, hockey or netball, we understand that you take your sport seriously and train hard to be the best that you can be.
Language spoken: English
Business Specialties:
Years of Experience:
Education:
Qualifications, Experience and Certificates:
Location Map
1/F, Yee Hing Building, 19 Leighton Road, Causeway Bay, Hong Kong
Other Locations
Address 1: 1/F, Merlin Building, 30-34 Cochrane Street, Central, Hong Kong Central
Email: central@escapade.com.hk
Phone: +852 28510769
Address 2: Shop 110, Level 1, The Pulse, 28 Beach Road, Repulse Bay, Hong Kong Repulse Bay
Email: clearwater-bay@escapade.com.hk
Phone: +852 2395 2778
Exclusive Offers
No Offers
Fan Feedback
You have to be logged in to send private messages
Videos
The user has not added videos yet.