---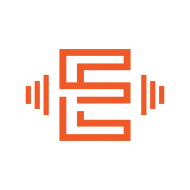 ---
About Evolve by Melissa
EVOLVE By Melissa can design an online training and/or nutrition program specifically for YOU based on your individual profile (including age, exercise history, fitness level, goals, available equipment, schedule availability, medical history, etc). To save time, many diet or fitness programs are based on a general, one-size-fits-all approach and use computer-generated programs. But, most exercisers are more successful at reaching their goals when using a program that is designed just for them. EVOLVE utilizes the initial profile you provide to develop your CUSTOMIZED program so that you are always doing exercises that are just right for YOU. With programs designed for all fitness levels, for working out anywhere (home, gym, or on the road), and for use with a variety of equipment or even no equipment at all, anyone can benefit from choosing one of EVOLVE's inclusive packages.
Language spoken: English
Business Specialties: Remote/Online Personal Trainer and Fitness Programming for ANYONE no matter your ability, age, or goals. Remote/Online Nutrition Planning with sustainability, education and maintenance as the prime focus
Years of Experience: 10
Education: BSc, MSc, BEd
Qualifications, Experience and Certificates: S&C Coach at Pinnacle Performance Crossfit Coach at SPARK Sport Conditioning Crossfit Level 1 Working towards CSCS (MAY) USAW Olympic Lifting Coaching Certificate
Location Map
Flat 2C Wendy Apt., 19 Green Lane
Exclusive Offers
No Offers
Fan Feedback
You have to be logged in to send private messages
Videos
The user has not added videos yet.