---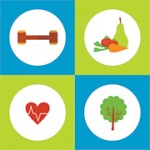 ---
About Life coach
Life Coaching empowers you to take control of your life and future; to achieve your goals and live your values, whilst maintaining life balance. But Life Coaching is more than that; a Life Coach acts as your guide providing support, focus and motivation - working in partnership with you to explore your ambitions and dreams, clarify your life agenda and overcome any obstacles. Through deciding what you truly want and committing to achieving your desirable goals, you can successfully create and live the life you really want - both personally and professionally.
Language spoken: English
Business Specialties: Life and Career Coach
Years of Experience: 12
Education: Certified Life and Career Coach, BA in psychology
Qualifications, Experience and Certificates: Qualifications: Certificate - Master Course for Advanced Life Coaching, Gome Institute. Certificate - Basic Course for Life Coaching, Gome Institute. Certificate - Mediator, certified by the Justice Minister of Israel Certified Fitness Trainer for children between ages 6-14, the Wingate institute BA Psychology , Tel Aviv University. Certified Fitness Trainer, the Wingate Institute.
Exclusive Offers
No Offers
Fan Feedback
You have to be logged in to send private messages
Videos
The user has not added videos yet.