---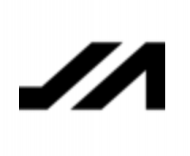 ---
About Monster Sticks
With true one-piece construction, our flagship stick represents the latest technology in strength and durability. Weighing only 440 grams, we've created one of the lightest sticks on the market and guarantee the best quality in balance and performance.
Language spoken: English
Business Specialties: Ice Hockey, Ice Hockey Stick Design, Ice Hockey Stick Manufacturing
Years of Experience: 6
Education:
Qualifications, Experience and Certificates: Western Hockey League, Canadian Intervarsity Sport, Southern Pro Hockey League
Location Map
Unit 1104 11/f, Crawford House 70 Queen\'s Road Central, Hong Kong
Other Locations
Address 1: Level 10 MegaBox 38 Wang Chiu Rd, Kowloon Bay, Kowloon Kowloon Bay
Email: +852 6463 3329
Phone: +852 6463 3329
Exclusive Offers
No Offers
Fan Feedback
You have to be logged in to send private messages
Videos
The user has not added videos yet.