ABOUT ONE FIT CITY
One Fit City is here simply to connect readers with health care professionals. Chiropractors, Massage Therapists, Personal Trainers, Physiotherapists, Athletic Therapists, Nutritionists, Registered Dieticians, Naturopathic Doctors, and the list goes on, but they are all here to make sure you live a healthy life.
Everyone's journey to health and well being is different. That means everyone's team around them should be different. It is the reason One Fit City is always building our database of awesome professionals. No matter where you live in the City of Winnipeg, we will help you find amazing professionals to get your journey going.
Working with a healthcare professional or reclaiming your health may seem daunting. so we have success stories to ensure you, or network is fully capable of helping you.
If you are injured and need to rehab, our stories focus there as well.
Or maybe you just want to be in the best shape of your life, you want that last 10lbs off. We can help you there as well.
One Fit City is here because Winnipeg is filled with amazing professionals who can get you the results you want. Earn your health, rehab an injury, or lose the last 10lbs.
Welcome to the movement that is making this Nation healthy, One Fit City at a time.
BLOG POSTS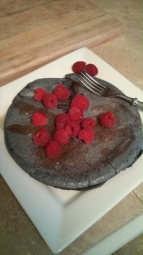 The greatest part about the growth of One Fit City in the media is Experts like Nita Sharda getting involved. Her website Carrots and Cake is outstanding for healthy recipes. That doesn't mean I won't toss in my favorite meals. I'm also going to brag a little. Healthy is a partnership when it comes to […]
Posted in Blog Posts, Food/Nutrition | Read More »
MORE BLOG POSTS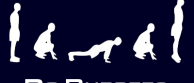 Burpees and Back Pain: My Thoughts
Burpees are touted as one of the best bodyweight exercises that can be used for metabolic conditioning.  It is loved by some and loathed by many. In its most basic form it takes you from standing to the bottom of a squat to a tall plank position (top of the pushup) back to the bottom […]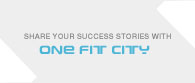 No one seems to be having fun anymore, at least not daily. We wait for the weekend, or worse, we wait until we go on a vacation. Fun, and play time is when we should be getting our exercise. So I'm on a mission to bring back recess. The more I introduce my workplace wellness […]
The Sunshine Vitamin You Should be Taking
Vitamins—their purposes, roles, and needs were the focus of many discussions this year. This was largely due to mainstream media articles and a few studies suggesting that vitamin supplements aren't necessary for all individuals. Disclaimer: this statement is true. Not everyone needs to take a multivitamin; you may not be deficient in a nutrient if […]
---
CORPORATE WELLNESS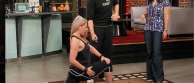 We Must Bring More Activity to the Workplace
You will see me go on a big push to get workplaces healthy. I firmly believe that we need to change this crash course with inactivity and preventable disease that were are on. We need to bring activity back to our communities. We need to change the mindset of workplaces. There are great initiatives out […]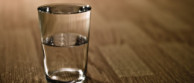 How to Have a Healthy Day, in Five Steps
The move towards the perfect healthy day in five steps. It's simple: 1) Wake up and drink water. First thing in the morning drink a big glass of water, do it again five to six more times at least, more if you can, but no less. Water is the storage point in your body […]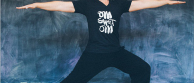 I do yoga at Yoga Public and I use Tiber River Naturals regularly to care for my skin. Who am I?? http://instagram.com/p/vB_Dy3FTRR/?modal=true photo by Monique Pantel(super talent). The T-shirt is from Prairie Yogi. Tiber River is local and we are raising funds for Project Echo's initiative "Sam's Christmas".http://mytoba.ca/…/buying-local-can-help-a-family-in-need-…/ 10% of the sales from www.tiberathome.com/winnipeg will […]
---
---
Follow us on